Knowledge acquired over many years
+ Proficiency
= Powerful Outcomes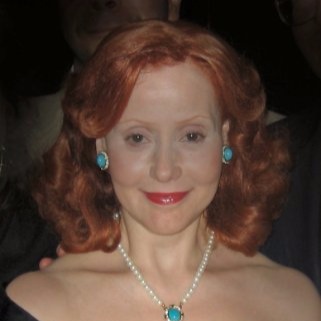 Welcome! I am the founder, President and CEO of JV Consulting

Human Asset Management

.

Our f
irm

specializes in employee selection, hiring, onboarding, coaching, leadership / employee development and workforce / succession / career planning.  We are passionate about supporting business owners, executives and professionals in career transition so they can sleep better at night rather than spending endless hours, energy and expense struggling with people and career frustrations. Helping our clients make their businesses more profitable and their futures brighter by making better "people" and career decisions is our firm's goal. Throughout the entire talent management spectrum, people decisions determine the success or failure of any business.
Because we appreciate today's rapidly changing business strategies and what it takes to become a market leader, we work with organizations on the important role predictive job matching and development plays in building a high-octane workforce and gaining competitive advantage in our dynamic 21st century global business community. By incorporating proven, scientifically valid, genuinely predictive selection and talent management assessment instruments into our work, we have made a quantum leap forward in our ability to bring additional value to our clients. Our work enables business owners and executives to select the right people and develop them to their full potential. We are happy to report remarkable success. Equally important, everything we provide is based on results we can prove.
I began my career in human asset management and performance improvement over 25 years ago at Ernst & Young LLP where I conceptualized and delivered over 5000 hours of development curricula to firm personnel in NYC and nationally. One of my favorite responsibilities was leading the firm's weekly new hire onboarding and orientation process. During my tenure, I collaborated with all the practices at the firm. By better understanding their human capital needs, I was able to conduct customized leadership development training and customer service excellence programs that achieved a customer satisfaction rating of 3.8 out of 4 for over 50 Ernst & Young programs delivered throughout North America.
My passion for employee development led to the conceptualization, design and implementation of many programs for EY and my own client practice, including EY's mandatory Career Self-Management Series that I authored with the express purpose of empowering employees to take charge of their careers and be responsible for their professional destiny.  I am proud to report that, to date, the program is considered a powerful intervention.
I am particularly passionate about helping leaders and potential leaders to be the best version of themselves.
Participation in Harvard Business School's Executive Leadership Program added another foundational layer that helped to shape the guidance I provide.
Over the years, I have been asked to speak, in person and virtually, on numerous business development topics from a human capital perspective. I like to share actionable information with my audiences that sheds new light on maximizing performance and productivity in the workplace.
Dedication to the needs of the community began for me when I represented EY in the United Way of New York City (UWNYC) Executive Loan Program. There I honed my fundraising and speaking skills, developed enduring citywide relationships and built a 14-year association with UWNYC as a consultant concentrating on accelerated "time-to-productivity" onboarding, creating understanding of generational differences in the workplace, overall talent management and the "people" aspects of successful fundraising. I am proud to have played a pivotal role in raising over $10 million for a broad spectrum of NYC and global charities.
I am an alumna of New York University and conducted graduate studies in Strategic Talent Management, Organizational Theory / Management / Development, Performance Measurement and Applied Psychology and Human Behavior.
I teach business readiness programs for the Department of Education and have been a Development Dimensions International Certified Instructor.
In my ongoing quest to understand what makes people tick and how I can bring out the best in individuals and organizations, I have earned designations as a Certified Trainer for ProfilesXT,  PXT Select, Pathway Planner Career Development, Checkpoint 360°, Profiles Sales Assessment, DiSC,  Customer Service Profile, Zenger Folkman 360°, Hogan Psychological Battery, Managerial Fit, Myers Briggs Type Indicator, Strategic Talent Management, Situational Leadership, CWG 360°.
As well, I am a proud member of the International Society of Emotional Intelligence and include EI training and guidance in my work.
Maintaining a balance between my passion for business and life's other dimensions is important to me. Time with family and friends and enjoying travel, theater and skiing is a significant part of my life, as is an abiding commitment to community service.
Ring us up so we can chat about your goals and challenges. I, and my team, look forward to supporting you in any way we can.    ~ Jan Vincent

Joan Haskins is
JV Consulting Human Asset Management's
Executive Administrator.  

She brings over two decades of strong human resource and executive support in the corporate sector, and has been a valued member at Fortune 500 global firms working closely with management suites.
Besides Joan's proven record of exemplary organizational and communication skills, her outstanding work within a full spectrum of diversified settings across all industries and sectors adds immensely to our broad client portfolio.
Joan is a talented artist in pencil, charcoal and oils, as well as a gifted musician, both adding welcome dimensions to all that Joan contributes to our team and to our clients.
A Baruch graduate, Joan also attended the Juilliard School. Her earnest combination of collaborative business acumen and creativity adds immensely to our client's experience and the positive outcome we all endeavor to provide on a daily basis.
Technical Advisory Committee
Scott Hamilton, PhD
For decades, Dr. Hamilton has been a business consultant specializing in human resources, personnel evaluation, e
xecutive coaching, assessment development & utilization.

Dr. Hamilton has a masters degree and PhD in clinical psychology and counseling with a minor in research. He served on the Board of Directors of the Association of Test Publishers. He has also been a member of the Society for Industrial and Organizational Psychology (SIOP), the Association for Psychological Science (APS), and the International Test Commission (ITC). Dr. Hamilton is, additionally, an associate member of the British Psychological Society (BPS).
Ben Shaw, Ed.D
Ben Shaw has specialized in designing assessments and interpreting their results. Dr. Shaw has a BS and an MS from Texas A & M University plus an EdD in educational administration from Oklahoma State University with an emphasis on research design and methodology. The author of numerous articles on assessment and statistical analysis, Dr. Shaw has also contributed to several books in his field and been a member of the American Educational Research Association. His legacy has provided enduring guidance.
David. A. Clayman, PhD
Dr. Clayman is a licensed psychologist who serves as the director of Clayman & Associates, PLLC, an organization that focuses on forensic and medical psychology. A member of the American and West Virginian Psychological Association and the American Association of Correctional Psychology, Dr. Clayman was a finalist twice for an entrepreneur of the year award and received the Mildred Mitchell Bateman award from the Mental Health Association.
Doru Dima, PhD
Dr. Dima has served as International Director of Profiles East Europe and National Director of Profiles Romania. He also serves as the GM for Multi Consulting Group and Dima Consulting Group, and lectures at Transylvania University. Dr. Dima has spent most of his career training companies and employees in HR management. He has trained individuals in performance management, communication skills, and organizational development.
Dino Djipa
Mr. Djipa is the cofounder and Research Director and Co-Founder of Prism Research; a social, marketing, and media research company. He is also the co-founder of Profiles Adriatica. Mr. Djipa serves as the Research Director CEPOS (Center for Political Studies). He possesses vast experience in research and business operations that is an asset to our firm.
Wolanyo Kpo, PhD
Dr. Wolanyo Kpo has served as a Grants and Program Evaluation Consultant for Human Service Resources in Chicago and also teaches and researches at Chicago State University. Dr. Kpo has raised millions of dollars in grants towards education research from the US Office of Minority Health. From 1984 to 1994, he worked for Chicago Public Schools as a consultant who designed and evaluated school-based management training programs and evaluated the entire education program.
Steven Robinson, PhD
Dr. Steven Robinson served as the President of the Southern Association of Independent Schools (SAIS). Before working for SAIS, Dr. Robinson held a variety of different positions in higher education. Before his career in working at independent schools, Dr. Robinson worked for many different universities in many different roles. He worked as the director of student recruitment, director of student assessment, director of graduate student services, associate vice chancellor for enrollment management, and vice president for student affairs.
Hesham A. Sadek, PhD
Dr. Hesham Sadek is the founder and chairman of IES Business Consultants in Cairo, Dubai, and Riyadh. The firm, which he started in 2003, it addresses three types of organizational solutions: Business Excellence Solutions, Operations Effectiveness Solutions, and Business Development Solutions.
Ronald Trego, PhD
Dr. Trego has been a consultant psychologist for more than 30 years and has worked with many national and international organizations. He has consulted with many different types of organizations; everything from start-up companies to billion-dollar corporations from a variety of industries. Dr. Trego is known for his development of pre-employment assessments. He has pioneered innovative systems designs for organizational issues such as management succession planning and development.